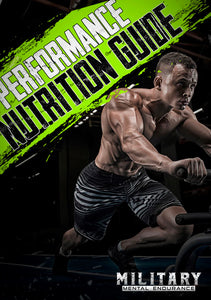 Did you know that progress in fitness is 30% from training and 70% from nutrition?
This is your ultimate resource to calculate your peak performance diet. This nutrition guide combines caloric intake formulas for men & women, plus optimized eating habits for max gains
Athletes achieve peak performance by training and eating a balanced diet including a variety of foods.
We have put together a nutrition guide and formulas for males and female to calculate your caloric intake and eating habits to achieve peak performance.
This guide is a perfect add-on to any of our programs.
ABOUT THE COACH
This program was developed by our team member Ryan, who spent more than 7 years in an elite special forces unit. Following his military service, he has acquired several personal training certifications and now spends his time coaching remotely and creating strength and conditioning programs.