What You Can Learn From the Navy SEALs About Determination
The US Navy SEALs have a lot that separates them from other special forces groups, including their tech and training techniques. But more importantly than anything else, they have in surplus one particular mental attribute: Determination.

Let's break down everything you can learn about determination from the Navy SEALs and their training philosophies.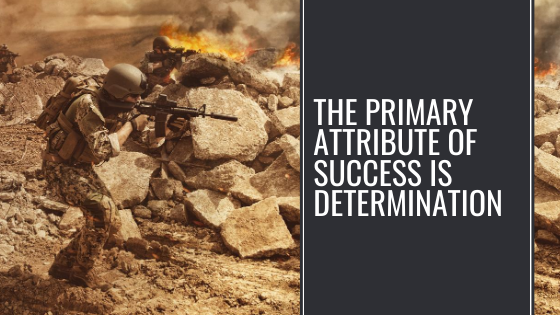 In order for anyone to become a Navy SEAL, they first have to complete Hell Week: the hardest military test in the entire world. It's comprised of five days of grueling physical training, and each recruit only gets four hours of sleep. 
Crucially, SEALs can exit the test at any time. The training itself is tough, but the hardest part of the entire challenge is that it's easy for people to quit. This tests every recruit's individual determination and illustrates the importance of determination in a successful SEAL and a successful person no matter the industry.
SEALs make it or break it not by their physical strength by their mental strength. Keep this in mind whenever you feel too physically weak to triumph.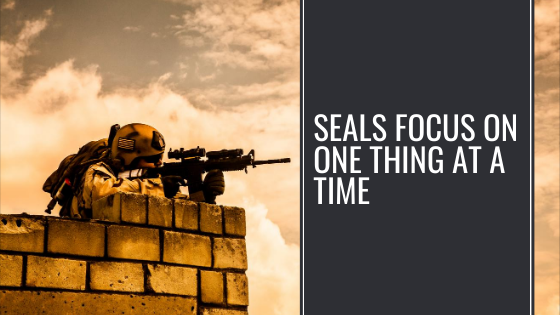 SEALs are often given nigh-impossible missions. The only way for them to complete these tasks is to break them down into smaller component pieces and focus on completing every individual objective, one at a time.
Furthermore, SEALs are trained to avoid all distractions and only focus on their current task. This is an invaluable tip for building up your determination. It's all too easy to feel like you are being worn down bit by bit if you try to juggle too many responsibilities at once – it's death by a thousand cuts.
Focusing only on your primary task will help you maintain your motivation and confidence over the long-term.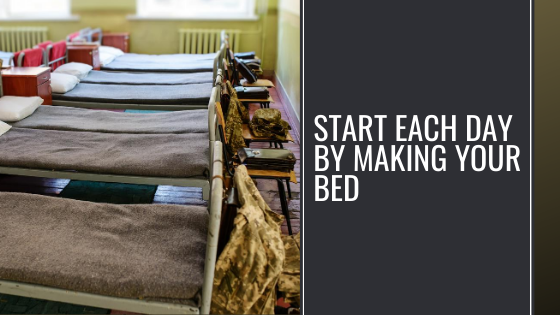 This may sound simple, but it can help you cultivate the discipline necessary to complete hard tasks in the future. Making a habit out of making your bed every day will show yourself that you can stick with something over the long-term instead of just quitting when it becomes boring or when the results seem intangible.
In a way, gathering the determination necessary to do a habit as simple but beneficial as making your bed every morning can eventually teach you to gather the determination necessary to, say, start a company, finish college, or go to the gym.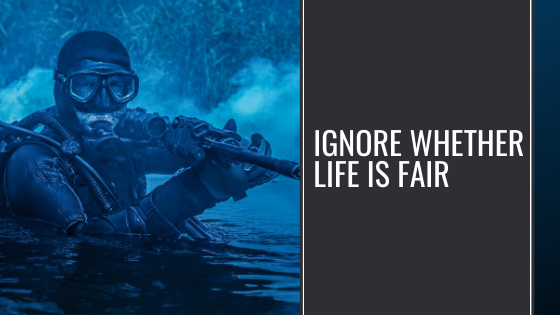 Life isn't fair. But SEALs know that determination can more than make up for talent, which may be unfairly distributed, and for luck, which is unfair by definition.

If you focus instead on determination, as the SEALs do, you'll go a lot farther and you won't be hamstrung by worrying that something didn't go your way.



The life lessons that one could take from the Navy SEALs are truly unending. But if there's one thing you want to take away from their grueling training and phenomenal results, it's this: determination is what matters more than anything else in the entire world. Think and act like a SEAL, and who knows? Maybe you'll become the Navy SEAL of your industry or workplace.
Thank you for reading,
Justin | MME Lifestyle Contributor
Picked for You:
The wait is over: It's time to experience the most robust, free-motion hoodie available in the tactical marketplace. Introducing our limited edition Lock & Load Tactical Hoodie, the very last hoodie you'll ever want to wear. 

It's crafted from a reinforced, proprietary blend of combat-grade grid fleece that resists snagging and abrasions season after season, and comes tricked out with tough-wearing details that refuse to sacrifice on comfort and style. Better yet, it's engineered with unique odor control tech for ultimate confidence during your workouts.
Whether you're in the field, pumping iron, or chilling out, this ultimate tactical hoodie is it. For a strictly limited time, shop 50% Off while stocks last. Pull the trigger and order yours now before it's gone for good:

GET YOURS HERE