What to Expect From the 30 Day Warrior Challenge
30 Days to Transform Your Life
Our newest program, the 30 Day Warrior Challenge, is our most in-depth and transformative program we've ever released, based on feedback from past MME Warriors.
Tutorial videos? Check.
Progress and nutrition trackers? Check.
Customized to your individual goals? Check.
All accessible in one easy-to-use mobile app? Check.
Seeing as this is the first of its kind, we're only releasing a limited amounts of slots. So to help you decide if this is right for you, we put together this article so you can fully understand how it works before our big launch.
Let's go.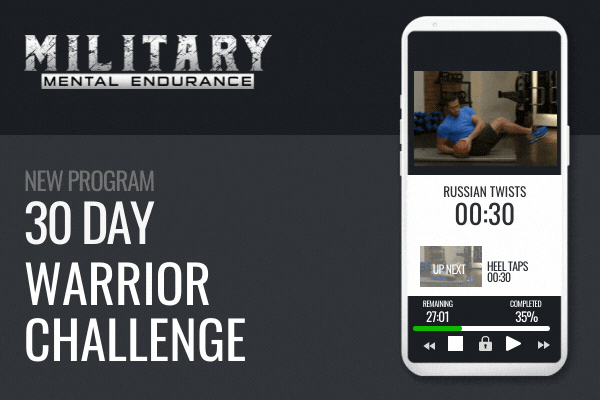 What You Get
Every 30 Day Warrior Challenge comes with the following:
👊 30 day custom bodyweight or gym program
👊 You own member portal in an easy to use app

👊 Personalized progress tracker

👊 Step-by-step exercise tutorial videos. Just push start and the entire workout plays

👊 Nutrition Tracker

How It Works
Getting started with this program can be broken down into 4 easy steps: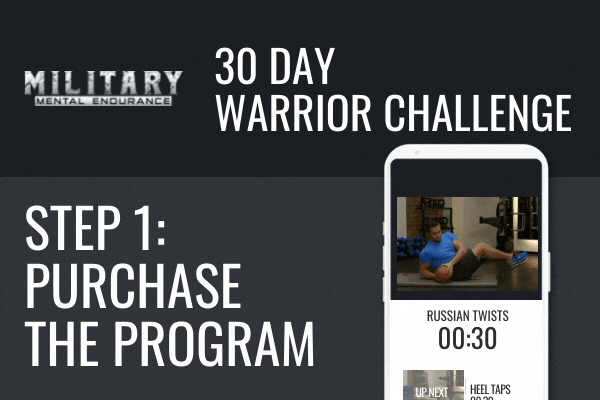 SHOP PROGRAM
After you purchase, we'll email you a form asking for pertinent information so we can create your custom program.
Just fill out the form as soon as you can and we'll get straight to work.
It will take us 48 hours at most to complete your program, so hang tight.
Once your program is ready, we'll email you your login credentials for the app and you can get started kicking ass.