Weekly Tactical News
Heroes can be found in the civilian and international armed forces the world over... And especially in America.
To honor these bad-ass motherf#@$%#s, we're starting a weekly round-up of their achievements... Not only to pay homage them, but also to fuel your motivation to be your best self.

Check out this week's stories, including an Air Force Sgt. taking a direct hit from a rocket-propelled grenade, a Marine Raider eliminating over a dozen Taliban fighters in one firefight, and more...
After Intense 4 Hour Firefight, Marine Raider Awarded Silver Star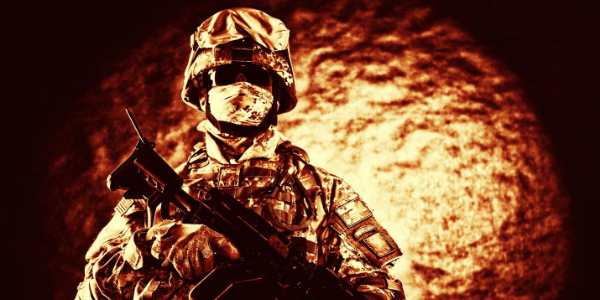 Sometime in 2019 in Southern Afghanistan, a Marine Raider let his team against all odds on a helicopter raid against a Taliban defensive stronghold.

According to Marine Forces Special Operations Command, the master sergeant defeated over a dozen Taliban fighters using his rifle and hand grenades while facing enemy fire. The mission was to save an Afghan solider, and they succeeded. 

The Marine's name, along with the date and exact location of the attack, were not mentioned in the press release due to operational security concerns, but the Silver Star and three Bronze Stars citations give an insight into what happened during the attack.
California Police Officer Saves Man In Wheelchair From Oncoming Freight Train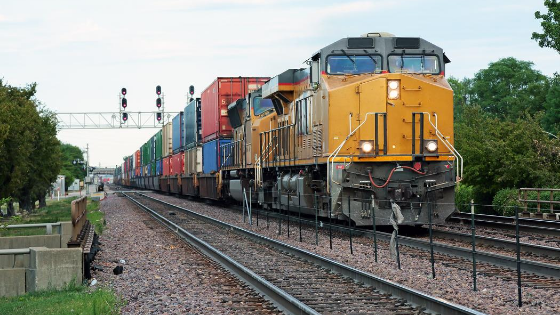 Earlier this week, hero police officer Erika Urrea saved a handicapped elderly man from being crushed by an oncoming freight train.

She noticed the man stuck in his wheelchair on the tracks and realized that the railroad crossing arms started to come down, signaling an oncoming train.

She swiftly exited her vehicle and sprinted towards the male, reaching him just in time to pull him from the wheelchair moments before the train crushed it.
Badass Navy Vet Takes Batons & Pepper Spray Like a Champ at Portland Protest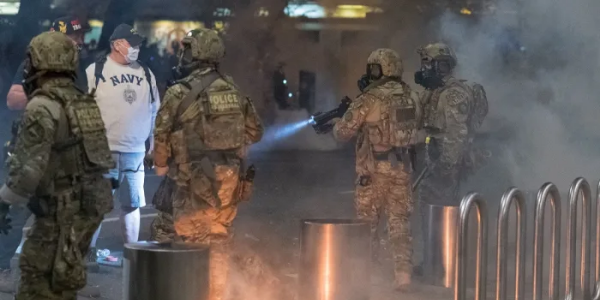 The riots and protests have been a hot topic of controversy the past few months, but baddassery must be acknowledged regardless of where you stand on the political spectrum.

Navy Veteran Christopher James David was present at one of the recent Portland protests, and although his intentions were unclear, the size of his balls were not.

Watch the moment a riot officer attempted to beat the crap out of him with a baton, only to look like a bitch when Mr. David didn't flinch. 
Pope Army Airfield Master Sergeant Receives Silver Star for Valor Against Armed Combatants in Afghanistan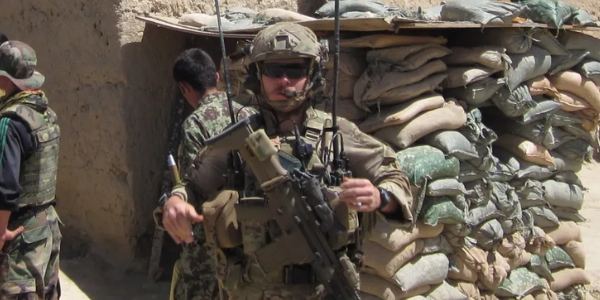 Another red-blooded American patriot was recently awarded the prestigious Silver Star award.

Air Force Master Sgt. John Grimsey was part of a Spec Ops team helping to train local Afghanistan police officers when his team was attacked by Taliban fighters.

This monster of a man took a goddamn hit from a rocket-propelled grenade, survived with a concussion and shrapnel wounds, and still managed to call in an air strike to blow those terrorists to hell.

The Silver Star is the nation's third-highest medal of gallantry against an armed enemy in combat, and this case is especially deserved.


Thank you for reading, check back every Thursday for tactical news from around the world delivered straight to your inbox.
Justin
Author