How to Schedule Your Home Workout
Committing to a home workout is one of the best ways to boost your overall fitness, especially since it will be easier to maintain than paying for a gym membership and making another commute every day on top of your work travels.

But scheduling a home workout can be trickier than you expect, especially if you don't know where all the time in your day goes. Let's break down exactly how to schedule in a home workout; even with a busy routine.



First off, you need to figure out how you're already spending your limited time every day. Everyone gets 24 hours, and 7-8 of those need to be reserved for sleep. Then another 8 or 9 are probably reserved for work.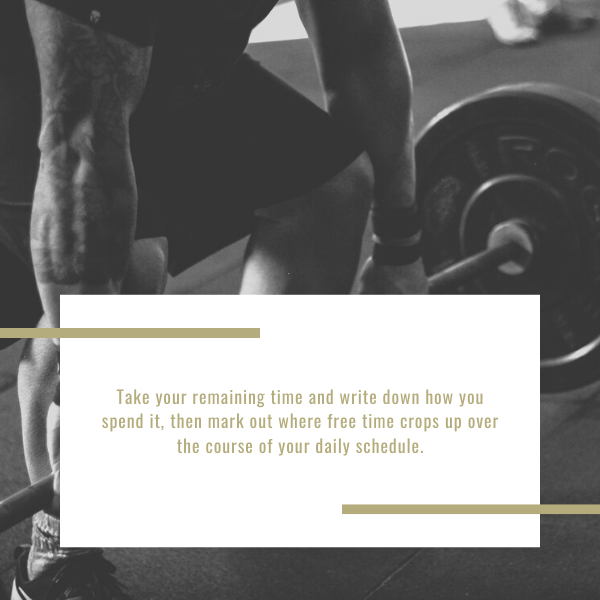 Here's an example of a regular daily routine:
Wake at 7 AM

Eat breakfast, shower and prepare for work by 8 AM

Arrive at work by 9 AM

Work until 5 PM

Arrive home by 6 PM

Eat dinner and finish chores by 7 PM

Sleep by 11 PM


As you can see from this hypothetical schedule, that gives you a 4-hour window at the end of the day between 7pm - 11pm in which you can relax or work out.

If you're a night owl and feel more motivated at night, this PM workout schedule is a good routine to adopt. However, if you're an early bird and feel more switched-on in the AM, just flip the script to adjust these waking and sleeping times to what fits in with your body's rhythms.




The idea is to find some free time where you can fit a daily workout routine without breaking up the other, non-negotiable parts of your schedule – after all, you're unlikely to be able to change your working hours. So you have to fit your workout in somewhere other than the middle of the day.
This is actually a good thing. It's almost always a better idea to work out either before or after work. If you work out immediately after waking up, you'll energize yourself for the day and help your body maintain energy more efficiently. If you work out at the end of the day, you can burn off stress hormones and go to bed utterly relaxed.
In the above PM workout schedule example, you could potentially fit in a 30-minute to 60-minute workout at 7:30 PM and be done by 8:30 PM at the latest. This still gives you a couple of hours to spend as you please, but with even more personal satisfaction knowing that you hit your fitness goals!




Once you've identified a perfect window for your home workout, make sure to move any other appointments or distractions out of that window. For instance, if you have a nightly gaming session with your friends, make sure that it starts at 8:30 or 9 PM. This prevents you from experiencing the temptation to skip your workout.


If you follow all these tips, you'll be more likely to stick with your new home workout routine over time. The more you do your home workout, the more it'll become a concrete part of your daily schedule, and the easier it will be to maintain over the long-term. Weight loss and muscle gains are sure to follow!



Rise and grind warrior!

Justin
Author