3 Navy SEAL Strategies for Feeling At Ease When You're Alone
In our culture, we tend to prioritize extroversion. That's normally a good thing, as it helps us form connections with other people. Plus, it's no secret that we can accomplish truly great feats when we work with others. 
That being said, an unanticipated side effect of coexisting with others means a lot of us don't know how to be truly comfortable in our own company. It's common for people to become bored, distracted, and unproductive if left to our own devices. If this sounds like you, there's good news... 
You can learn how to be comfortable alone by using these 3 tricks, which are practiced by the Navy SEALs themselves:
3. Mental Toughness – Cultivate It!
Firstly, learn to cultivate what the SEALs call "mental toughness". This is the mindset that separates the SEALs from all other military operators in the world. 
With mental toughness, you'll be able to tackle any challenge and endure any discomfort. If you're a social extrovert and can't stand long periods by yourself, get tough – don't back down from the fact that you need time alone to plan your week, or that you need to finish a chore you've been putting off for way too long. 
Mental toughness can help you be more productive and reliable in your everyday life, plus helps you to be more comfortable accomplishing tasks by yourself.
2. Give Yourself a Project (Micro-Goals)
Secondly, you need to learn how to give yourself projects repeatedly without a boss, spouse, or any other person telling you what to do.
SEALs quickly learned about "micro-goals" in training, which are essentially larger objectives broken down into smaller, more manageable pieces.
For instance, say that you want to spend your off day getting your fitness goals mapped out, but the task seems monumental.

Start by setting some micro-goals. Get the ball rolling by just working on your meal plan and grocery list, then move on to the next piece of the overall goal such as planning your workout schedule.
You'll find that it's easier to be alone for long periods of time if you give yourself repeated projects or tasks to complete. The time flies by and your mind doesn't ruminate on the fact that you're alone or that you'd rather be doing other things.

Just determine your goals, put your head down, and get it done. As a bonus, you'll probably be much more productive since you won't be nearly as distracted as you would if other people were around.

This system really works. In fact, each SEAL's day starts with a simple goal: making the bed. We all know how much a SEAL can accomplish in a day. If it works for them, it'll work for you!

Thirdly, learn how to practice awareness of your surroundings.
This is also known as "mindfulness" in other circles. The core concept is the same: the more aware you are of what's going on in your immediate environment, the better you'll be at accomplishing your objectives, and the more content you'll be with your day.
Simply take the time to notice what you see, smell, and touch. Even mundane tasks you do alone can seem much more interesting and invigorating if you immerse yourself in the experience.
This can be a helpful mental tool if you struggle to spend time by yourself and don't know how to buckle down and get work done.
Ultimately, the SEALs themselves use these tricks because, at the end of the day, they're individual champions as well as team players.
Use these strategies and you'll find you can be just as content and productive on your own as you can be with others holding you accountable.
And remember, nothing is more important than focusing inward so you can cultivate your own wellbeing, focus and drive. So enjoy the solitude, and use that time to carve out the best version of yourself!
Thanks for reading,

Justin | MME Contributor

Warrior Supplements:
THE ANATOMY BUNDLE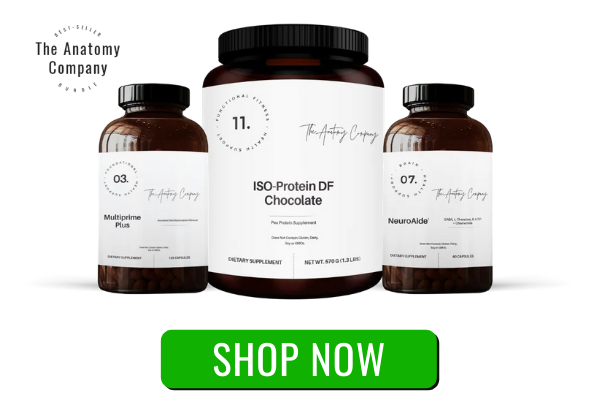 We have partnered with the Anatomy Company to bring you a COMPLETE performance bundle.
This package includes my three must-haves that I use to boost my daily fitness routine; supplements that help me stay focused, energized, all while providing the proper fuel needed to maximize recovery and sharpen my mind.

Today only we are offering 25% OFF this when you order now!

GET YOURS HERE